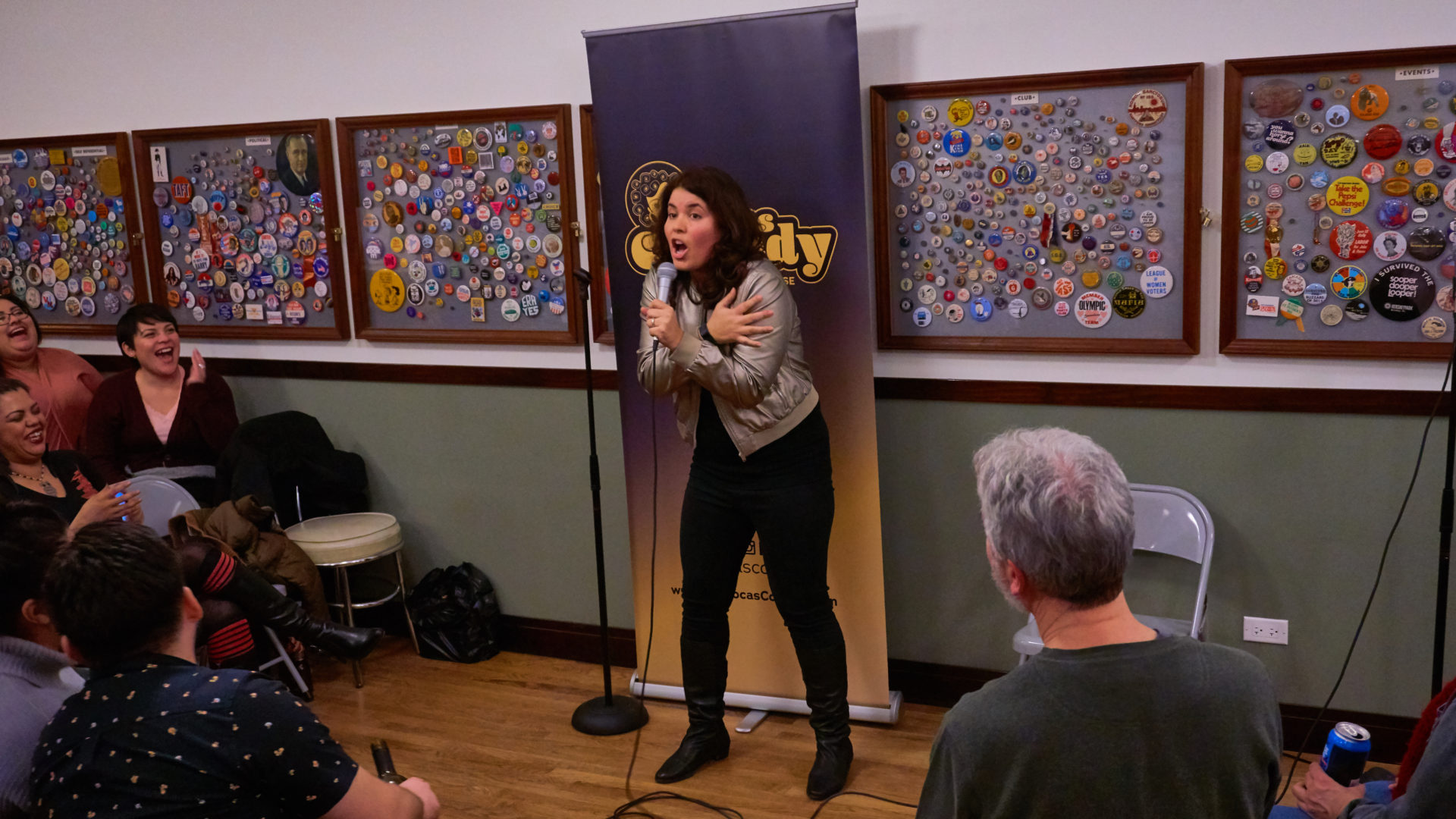 (first name rhymes with Denise because she likes to be difficult), is a Chicago-based entrepreneur and comedian. When she's not slaving over an unnecessary spreadsheet or micromanaging others, she performs her unique brand of stand up across the Chicagoland area.  Janice uses her experience as being the whitest Latina she knows and an at best average marriage partner to tell her side of the story. Janice aims to bring a fresh perspective to topics related to her culture, Indiana upbringing (Indiana+culture=oxymoron), and her professional and personal lives. She's also really tired.
Janice regularly performs at Chicago area comedy and storytelling showcases and has performed at comedy clubs Zanies, Improv, The Drop (South Bend), Laugh Factory, Comedy Vault, Comedy Bar Dubuque, Comedy Shrine, The Market Lounge,  and Jackie Knights (St. Augustine, FL). She has also been invited to perform at several comedy festivals such as Chicago Women's Funny Festival, SheDot (Toronto), Lady Laughs (Madison) and LaughFest (Grand Rapids).
Janice is a founder and producer of  Las Locas Comedy, a comedy showcase that features Latina/Latinx comedic talent and our favorite locas of any background.   Check out her performance calendar to see her at an upcoming show!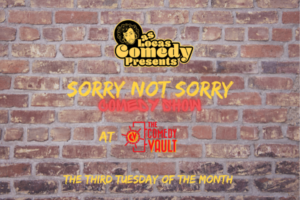 Las Locas Comedy announces a new showcase at Comedy Vault in Batavia, IL called Las Locas Comedy Presents: Sorry Not Sorry. This new showcase debuts on May 17th and will be at Comedy Vault on the third Tuesday of each month.
Read More »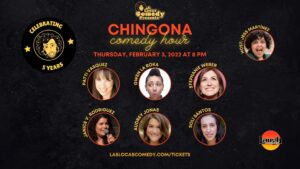 Las Locas Comedy's fifth anniversary show at the world-famous Laugh Factory serves as a testament to the independent comedy show's staying power.
Read More »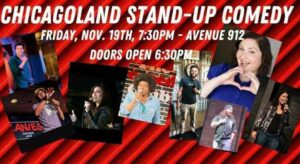 I join a hot lineup of Chicago area comedians for Chicagoland Stand-Up at Avenue 912 in Griffith, IN on Friday 11/19/21 at 7:30pm.
Read More »